Join 

Play Full Out

and Get It All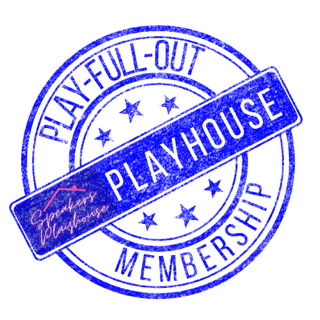 Membership Has Its Privileges
"Surround yourself with only people who are going to lift you higher." – Oprah Winfrey
With Speakers Playhouse "Play Full Out" membership, you're getting it all!  Everything from the Backstage Pass, everything from Coaching Studio and MORE!!  
Get the DROP – Every Time!
FOMO is real! And during Speakers Playhouse – you know you Gotta Get There to Get It! But sometimes life gets in the way and you just can't get there, and then…. you miss out. But GREAT NEWS!!! You're the sharp cookie that got our Backstage Pass! And as a Pass Holder, our Playhouse Community Manager will personally add you to the DROP each and every week…. so you can rest assured that you'll be a winner every time!
Practice Stages
With the Coaching Studio, twice monthly you will get time to perform your talks and get professional coaching, before going public. Twice-monthly you'll have the opportunity to sign up to grab the mic and speak in front of a supportive audience of like-minded speakers. You'll get practice, improve your skills and break through what's holding you back.
Event Discounts
Our members will be given opportunities to get huge discounts off events and speaking programs such as the world-famous Entrepreneurs Speaker Retreat.
Membership Has Its Privileges!
The Speakers Playhouse DROP's are rich in value to help you up your game in speaking. If you are ready to grow your revenue and reach through speaking and entrepreneurship, the Backstage Pass is your ticket to success.
Playhouse Playground!!!
You wanted rehearsal stages? You got them! We are so excited to announce the Playhouse Playground!! Once a month, at the Playground, our Play Full Out members will meet. Gini and Kimberly will share new training and best practices. Then you'll break into small groups in individual break-out rooms to work on new talks, or develop your existing talks with your peers. You'll give and receive guided peer-to-peer feedback. And then we'll come back to share your experience in the main room. We'll have multiple break-out sessions to give you multiple chances to deliver and improve your talks in a single afternoon!
Professional Level Coaching
Ready to up your speaking game? Coaching is key. But not just from anyone. Get coached by professional speakers, who are experts in different aspects of speaking such as: how to genuinely connect with your ideal audience, and how to motivate your ideal clients to take action. Listen in as you and other presenters get solid recommendations, coaching and advice from speaking coaches such as Gini Trask, Kimberly Crowe, Angel Tuccy, Susan Kerby, Dannella Burnett, Michael Silvers, Joe Moghaizel, and other luminaries in the speaking world.
Internationally Inspirational

Take your game locally, nationally and globally! Throughout the year, our "Play Full Out" members will be given exclusive member opportunities to participate in our events, to speak with us as we travel to in-person events, and to get huge discounts off speaking programs such as the world-famous Entrepreneurs Speaker Retreat.
Contact us. Feel free to call or write anytime
support@speakersplayhouse.com